Medical Malpractice Support Resources
You Don't Have To Go Through Medical Malpractice Litigation Alone.
Support Is Available
The toll medical malpractice litigation takes on the physician, dentist and other health care professionals is the untold story in many medical malpractice cases. As the media describe the plight of patient-plaintiffs and decry the escalating costs of litigation, the involved practitioners are left to cope with emotions that may range from pain and sorrow to shame and hopelessness.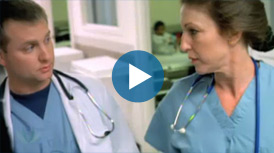 I Don't Know if I Will Survive This!
If you feel truly panicked and unable to cope, you should seek help immediately.
If you are feeling completely overwhelmed and having difficulty coping, getting help is recommended. Sleep disturbances, preoccupations, a dread of going to work and other reactions can cause us to feel hopeless and alone. The first step is to share your reaction with someone you think is trustworthy and empathic. It may be your spouse, a close friend, a member of your family, an associate - anyone who can "be with you" until you get the help you need. Unless other resources are immediately available, your personal physician should be contacted. Your own physician can determine how quickly you need assistance and facilitate any referral that is indicated.
You can survive a medical malpractice lawsuit. The key is keeping an open mind and getting help when you need it.
Paying The Toll
It is normal to experience emotional distress such as anger, insomnia, and/or irritability after an adverse event and/or lawsuit.
Despite our best efforts, we remain subject to unwanted intrusive thoughts and emotional reminders of the event. We often make conscious efforts to avoid thoughts, feelings or conversations about these events and avoid persons and places that once again place us in similar circumstances. Such reactions may linger before gradually dissipating. Research has shown, however, that when we are able to gradually "emotionally engage" in the event, we can more effectively "work through" the experience and achieve equilibrium more quickly.
Some physicians named in medical malpractice litigation have left or contemplated leaving the profession of medicine, some have found solace in drugs and alcohol, and some have contemplated suicide as an escape from the isolation they experience. Those most at risk are those who try to navigate the waters of a malpractice suit without support.
This website has been established to decrease the likelihood that any practitioner involved in or facing the threat of medical malpractice litigation has to do so alone. Founded by physicians, insurance, and legal personnel who have extensive experience with physicians and dentists coping with the emotional dimension of medical malpractice, the website exists to support these practitioners in professional crisis by offering them:
The recognition that a wide range of emotional responses to medical malpractice litigation is normal and natural.
Guidance to the objective information they need not merely to survive but, more, to prevail over the litigation process.
This site is not meant to replace either the one-on-one professional counseling that may be indicated in some situations or the support groups offered by some medical malpractice insurance carriers and ad hoc groups. It does, however, offer the physician a resource for gathering information about what to expect, how to cope, and when to seek help.

Bibliography Search
The Physician Litigation Stress Resource Center has compiled a bibliography of articles and recommended books that physicians, dentists and other health care professionals may find useful as they traverse the difficult territory of adverse events, their aftermath, and the litigation that may follow.

Stay up to date and subscribe now.
Enter your email address below to get the latest resources delivered straight to your inbox