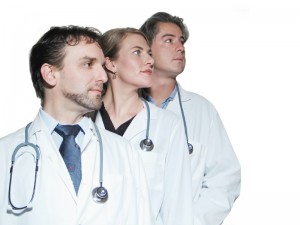 DECIDE TO BE A GOOD DEFENDANT. It takes work to learn how to become good defendants. We cannot change the event that has occurred in which contemporaneous, and presumably accurate, documentation exists. Although lawsuits may not change the basic facts of, or our feelings about, the precipitating event, they do intensify and extend our focus on them and, theoretically, provide the setting in which the whole truth will finally come out. The way others perceive and react to the event broadens and deepens our understanding of exactly what happened.
We may feel initially impotent, overwhelmed, and uncertain about how, or even whether, we want to actively cooperate. Some physicians are stricken with a fated hopelessness: No matter what we do or how well we do it, we are going to be sued anyway. Monetary awards continue to rise and insurance premiums follow in their wake. Nothing about who we are or what we do seems to make any difference. This swept away by cruel destiny scenario depresses us, leaving us feeling vulnerable and defeated before the battle begins. Our cure for the numbing passivity that can set in is through becoming active and going on full alert to defend ourselves aggressively.
Any decision to forget it or leave it to the lawyers joins us to the many defendants who later regret being passive and vow to be more fully involved the next time. Like it or not, our case is personal. Indeed, nothing is more personal than having our integrity, our reputation, and our honor as persons and professionals put on trial. Working cooperatively and energetically with our attorneys engages us in ways that both strengthen our medical malpractice defense case and control our anxieties. More important, our participation spurs our lawyers and claims representatives to work more diligently, to stretch themselves to look beyond the obvious, and to go the extra mile on our behalf. Our being in the lineup—watching everything, asking questions, helping out, and holding them accountable— motivates them to transcend their best past work.
We probably transfer our habits of control over our professional lives to the defense of our case. Most of us, however, are not skilled advocates and there is no loss of honor or independence in sensibly following the advice of our attorneys. We need to be active team members, in concert with our lawyers, blending our particular medical skills with their legal expertise to the advantage of our common cause. Throughout the process, successful medical malpractice defense attorneys draw on our expertise as medical experts and consultants to the defense team while maintaining control and management of the legal defense. But they must lead the team and they will decide how to use our input in helpful ways.